ISSM ENGINEERING INFO ASSURANCE 3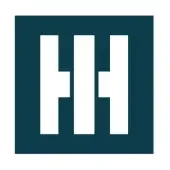 Huntington Ingalls Industries
Pascagoula, MS, USA
Posted on Monday, November 20, 2023
Req ID: 35404
Team: 59 Environment/Health/Safety
Entity: Ingalls Shipbuilding
US Citizenship Required for this Position: Yes
Full-Time
Shift: 1st
Relocation: No relocation assistance available
Virtual/Telework Opportunity: No - Not eligible for telework
Travel Requirement: No
We're building tomorrow's fleet today
With more than 11,000 employees, HII's Ingalls Shipbuilding division is the largest manufacturing employer in Mississippi and a major contributor to the economic growth of Alabama. For nearly 85 years, we've designed, built and maintained amphibious ships, destroyers, and cutters for the U.S. Navy and the U.S. Coast Guard. The largest supplier of U.S. Navy surface combatants, we're simultaneously building four classes of ships and have pioneered the development and production of technologically advanced, highly capable ships for the surface Navy fleet for decades. Think that's cool? Keep reading:
The Role
Designs and implements information assurance and security engineering systems with requirements of business continuity, operations security, cryptography, forensics, regulatory compliance, internal counter-espionage (insider threat detection and mitigation), physical security analysis (including facilities analysis, and security management). Assesses and mitigates system security threats and risks throughout the program life cycle. Validates system security requirements definition and analysis. Establishes system security designs. Implements security designs in hardware, software, data, and procedures. Verifies security requirements; performs system certification and accreditation planning and testing and liaison activities. Supports secure systems operations and maintenance.
•Work closely with various Government Agencies and Offices to generate and maintain security documentation to include System Security Plans, Risk Assessment Reports, Privileged/General User Guides, and Plan of Action and Milestones (POA&M) for classified Information Systems
• Accept responsibility for the certification and accreditation of classified Information System networks and ensures auditing requirements are completed following appropriate guidelines & requirements
• Manage changes to the systems and assesses the security impact of those changes
•Ensure all system security procedures are being followed include maintaining and reviewing software security patching and audit files per various customer requirements
•Maintain responsibility for Information System media control, anti-virus definition updates, hardware and software control for secure operating environments, Information Security briefings, education, and training
• Perform periodic self-inspections of the overall Information System program and ensuring compliance with various Government regulations
•Conduct and coordinate investigations into security violations related to the Information System program; ensures corrective actions are appropriately implemented
•Backup and assist other members of the Security Staff as required

Must Have
5 years relevant experience with Bachelors in related field; 3 years relevant experience with Masters in related field; 0 years' experience with PhD or Juris Doctorate in related field; or High School Diploma or equivalent and 9 years relevant experience
• Must have a minimum of Security+ certification with a preference of CISSP
•Knowledge across all aspects of Security
•Operating knowledge of Windows/Linux operating systems
• Experience with RMF, NIST 800-53, CNSSI 1253, and NISPOM is required
• Strong communication and problem-solving skills
• Ability to work in both a team environment as well as independently
•Security Clearance: Active Secret with ability to obtain Top Secret
Nice to Have
Bachelor of Science Degree and 10+ years' experience administering security responsibilities
•SIPRNet knowledge and experience is a plus
•Knowledge of Access Commander or SIMS is a plus
•Experience with STIGS, SCAP, SCC, vulnerability scanning, and logging tools is a plus
Why HII
We build the world's most powerful, survivable naval ships and defense technology solutions that safeguard our seas, sky, land, space and cyber. HII's diverse workforce includes skilled tradespeople; artificial intelligence, machine learning (AI/ML) experts; engineers; technologists; scientists; logistics experts; and business administration professionals.
Recognized as one of America's top large company employers, we are a values and ethics driven organization that puts people's safety and well-being first. Regardless of your role or where you serve, at HII, you'll find a supportive and welcoming environment, competitive benefits, and valuable educational and training programs for continual career growth at every stage of your career.
Working at HII is more than a job - it's an opportunity to build a future. We offer comprehensive benefits including: medical, prescription drug, dental and vision plan choices, on-site health centers, tele-medicine, wellness resources, employee assistance programs, savings plan options (401K), financial education and planning tools, life insurance, tuition reimbursement, employee discounts, early childhood and post-secondary education scholarships, and more. Some benefits may vary depending on your specific division or work location.

Together we are working to ensure a future where everyone can be free and thrive.
Today's challenges are bigger than ever, and the nation needs the best of us. It's why we're focused on hiring, developing and nurturing our diversity. We believe that diversity among our workforce strengthens the organization, stimulates creativity, promotes the exchange of ideas and enriches the work lives of all our employees.
All qualified applicants will receive consideration for employment without regard to race, color, religion, gender, gender identity or expression, sexual orientation, national origin, physical or mental disability, age, or veteran status or any other basis protected by federal, state, or local law. U.S. Citizenship may be required for certain positions.

Do You Need Assistance?
If you need a reasonable accommodation for any part of the employment process, please send an e-mail to buildyourcareer@hii-co.com and let us know the nature of your request and your contact information. Reasonable accommodations are considered on a case-by-case basis. Please note that only those inquiries concerning a request for reasonable accommodation will be responded to from this e-mail address.

Additionally, you may also call 1-844-849-8463 for assistance. Press #1 for Ingalls Shipbuilding.