SOFTWARE DEVELOPMENT ANALYST 1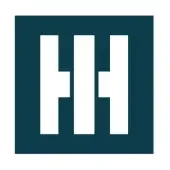 Huntington Ingalls Industries
Software Engineering, IT
Pascagoula, MS, USA
Posted on Saturday, November 18, 2023
Req ID: 35474
Team: 58 Information Systems
Entity: Ingalls Shipbuilding
US Citizenship Required for this Position: Yes
Full-Time
Shift: 1st
Relocation: No relocation assistance available
Virtual/Telework Opportunity: Yes - Occasional or hybrid telework available
Travel Requirement: No
We're building tomorrow's fleet today
With more than 11,000 employees, HII's Ingalls Shipbuilding division is the largest manufacturing employer in Mississippi and a major contributor to the economic growth of Alabama. For nearly 85 years, we've designed, built and maintained amphibious ships, destroyers, and cutters for the U.S. Navy and the U.S. Coast Guard. The largest supplier of U.S. Navy surface combatants, we're simultaneously building four classes of ships and have pioneered the development and production of technologically advanced, highly capable ships for the surface Navy fleet for decades. Think that's cool? Keep reading:
Job Description
Researches, designs, develops, and/or modifies enterprise-wide systems and/or applications software. Involved in planning of system and development deployment as well as responsible for meeting software compliance standards. Evaluates interface between hardware and software, operational requirements, and characteristics of overall system. Documents testing and maintenance of system corrections.
• Uses and/or application of technical principles, theories, and concepts. Demonstrates the skill and ability to perform professional tasks.
• Develops recommended solutions to technical problems as assigned.
• Work is reviewed for soundness of technical judgment, overall adequacy and accuracy. Works under general supervision.
• Contributes to the completion of assigned technical tasks. Failure to achieve results should be detected in supervisory oversight.
• Contacts are primarily with immediate supervisor, project leaders, and other professionals in the section or group.
• Verbal and written communication is clear and concise.
• Ability to multi-task and work on multiple projects and deadlines at the same time.
Basic Qualifications
Bachelor's Degree in an IT-related discipline such as Computer Science, Computer Engineering, or other IT related field.
Preferred Qualifications
SQL language syntax, lifecycle management knowledge, Microsoft IIS Web Server, Windows server administration is a plus.
Why HII
We build the world's most powerful, survivable naval ships and defense technology solutions that safeguard our seas, sky, land, space and cyber. HII's diverse workforce includes skilled tradespeople; artificial intelligence, machine learning (AI/ML) experts; engineers; technologists; scientists; logistics experts; and business administration professionals.
Recognized as one of America's top large company employers, we are a values and ethics driven organization that puts people's safety and well-being first. Regardless of your role or where you serve, at HII, you'll find a supportive and welcoming environment, competitive benefits, and valuable educational and training programs for continual career growth at every stage of your career.
Working at HII is more than a job - it's an opportunity to build a future. We offer comprehensive benefits including: medical, prescription drug, dental and vision plan choices, on-site health centers, tele-medicine, wellness resources, employee assistance programs, savings plan options (401K), financial education and planning tools, life insurance, tuition reimbursement, employee discounts, early childhood and post-secondary education scholarships, and more. Some benefits may vary depending on your specific division or work location.

Together we are working to ensure a future where everyone can be free and thrive.
Today's challenges are bigger than ever, and the nation needs the best of us. It's why we're focused on hiring, developing and nurturing our diversity. We believe that diversity among our workforce strengthens the organization, stimulates creativity, promotes the exchange of ideas and enriches the work lives of all our employees.
All qualified applicants will receive consideration for employment without regard to race, color, religion, gender, gender identity or expression, sexual orientation, national origin, physical or mental disability, age, or veteran status or any other basis protected by federal, state, or local law. U.S. Citizenship may be required for certain positions.

Do You Need Assistance?
If you need a reasonable accommodation for any part of the employment process, please send an e-mail to buildyourcareer@hii-co.com and let us know the nature of your request and your contact information. Reasonable accommodations are considered on a case-by-case basis. Please note that only those inquiries concerning a request for reasonable accommodation will be responded to from this e-mail address.

Additionally, you may also call 1-844-849-8463 for assistance. Press #1 for Ingalls Shipbuilding.