INDUSTRIAL ENGINEERING INTERN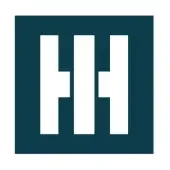 Huntington Ingalls Industries
Pascagoula, MS, USA
Posted on Wednesday, September 13, 2023
Req ID: 34334
Team: 50 Planning/Scheduling/Control
Entity: Ingalls Shipbuilding
US Citizenship Required for this Position: Yes
Full-Time
Shift: 1st
Relocation: No relocation assistance available
Virtual/Telework Opportunity: No - Not eligible for telework
Travel Requirement: No
We're building tomorrow's fleet today
With more than 11,000 employees, HII's Ingalls Shipbuilding division is the largest manufacturing employer in Mississippi and a major contributor to the economic growth of Alabama. For nearly 85 years, we've designed, built and maintained amphibious ships, destroyers, and cutters for the U.S. Navy and the U.S. Coast Guard. The largest supplier of U.S. Navy surface combatants, we're simultaneously building four classes of ships and have pioneered the development and production of technologically advanced, highly capable ships for the surface Navy fleet for decades. Think that's cool? Keep reading:
Job Description
Performs a variety of duties in the electronic, mechanical, electromechanical, or optical areas. Constructs, troubleshoots, calibrates, adjusts, tests, and maintains equipment, components, devices, or systems. Works from engineering drawings and written or verbal instructions. Operates related equipment; conducts tests and reports data in prescribed format. Performs calibration and alignment checks; makes adjustments, modifications, and replacements as directed; prepares prescribed compounds and solutions. Exclude technicians working in Production or Quality Assurance.
Basic Qualifications
Currently enrolled fulltime at a college or university majoring in Industrial Engineering, Industrial Engineering Technology, or Industrial Technology.
Preferred Qualifications
Preference given to qualified interns that meet the requirements and selected in for the 2023 Summer intern program.
Why HII
We serve the heroes who protect our freedom. Our 44,000-strong team builds the world's most powerful, survivable naval ships and defense technology solutions that safeguard our seas, sky, land, space and cyber. HII's diverse workforce includes skilled tradespeople; artificial intelligence, machine learning (AI/ML) experts; engineers; technologists; scientists; logistics experts; and business administration professionals.
Recognized as one of America's top large company employers, we are a values and ethics driven organization that puts people's safety and well-being first. Regardless of your role or where you serve, at HII, you'll find a supportive and welcoming environment, competitive benefits, and valuable educational and training programs for continual career growth at every stage of your career.
Working at HII is more than a job - it's an opportunity to build a future. We offer comprehensive benefits including: medical, prescription drug, dental and vision plan choices, on-site health centers, tele-medicine, wellness resources, employee assistance programs, savings plan options (401K), financial education and planning tools, life insurance, tuition reimbursement, employee discounts, early childhood and post-secondary education scholarships, and more. Some benefits may vary depending on your specific division or work location.

Together we are working to ensure a future where everyone can be free and thrive.
Today's challenges are bigger than ever, and the nation needs the best of us. It's why we're focused on hiring, developing and nurturing our diversity. We believe that diversity among our workforce strengthens the organization, stimulates creativity, promotes the exchange of ideas and enriches the work lives of all our employees.
All qualified applicants will receive consideration for employment without regard to race, color, religion, gender, gender identity or expression, sexual orientation, national origin, physical or mental disability, age, or veteran status or any other basis protected by federal, state, or local law. U.S. Citizenship may be required for certain positions.

Additionally, you may also call 1-844-849-8463 for assistance. Press #1 for Ingalls Shipbuilding.